To purchase tickets for any event on this page, use the links below or call our office at (707) 433-4633 during business hours, or 800-838-3006 ext. 1, 24  hours a day. Have your credit card handy and we'll set up you!
Word-Play: Poet Meets Pianist
featuring Dana Gioia and Helen Sung
March 10, 4:00 to 6:00 p.m.
(optional home and garden sculpture tour 3:00 p.m.)
Voigt Family Ranch, Geyserville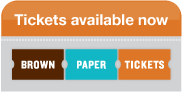 Word-Play: Poet Meets Pianist will feature revered local poet and former Chairman of the National Endowment for the Arts, and California Poet Laureate Dana Gioia, performing in collaboration with renowned jazz pianist Helen Sung. This exclusive event is limited to 50 guests who will enjoy appetizers by Healdsburg restaurateur Dustin Valette and a selection of local wines. Tickets for this benefit are $250.