Poet Meets Pianist: A Concert for Healdsburg Jazz
Dana Gioia & Helen Sung,
an exclusive fundraising performance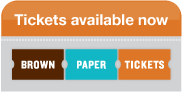 Sunday, March 10, 4 – 6 p.m.
$250 per person, tax deductible


To purchase tickets, click the form to the right or call us during business hours at (707) 433-4633. Have your credit card handy and we'll help you out.



Word-Play: Poet Meets Pianist will feature revered local poet Dana Gioia, former chairman of the NEA and California Poet Laureate, performing in collaboration with renowned jazz pianist Helen Sung. The artists are donating their time and talents in support of Healdsburg Jazz, and the venue is the unique Geyserville home and sculpture gardens of the Voigt Family, well-known patrons of the arts. (See our earlier event, Sung With Words.)
A wooded road winds through the canyon west of Geyserville to a secluded seldom-seen wonderland. Inside the gate monumental sculpture dots the landscape as you head toward the house rises before you, an architectural and engineering masterpiece.
This exclusive event is limited to 50 guests who will enjoy appetizers by Healdsburg restaurateur Dustin Valette and a selection of local wines. The performance will be preceded by an optional sculpture and home tour. The wooded, secluded property showcases numerous indoor and outdoor artworks and a soaring home designed by Frank Lloyd Wright devotee Susu Kishiyama.
DETAILS:
Word-Play: Poet Meets Pianist
In support of Healdsburg Jazz
Sunday, March 10
Cost:    $250 per person, tax-deductible
Valet parking will be available
Voigt Family Ranch, Geyserville (directions provided upon ticket purchase)
3 p.m. Optional home & sculpture tour
4-6:00 p.m. fundraising event
NPR "First Listen" Feature (Sept.6, 2018)
NPR "Here and Now" Feature with host Robin Young (aired Dec.11, 2018)
"Introducing Sung With Words"
"Dana Gioia & Helen Sung on Sung With Words"
"Pity the Beautiful" Video
Press and show preview articles —
Healdsburg Jazz, Inc., is a registered 501(c)3 educational non-profit, and all donations are tax deductible to the maximum extent of the tax law. Tax ID # 71-0910474